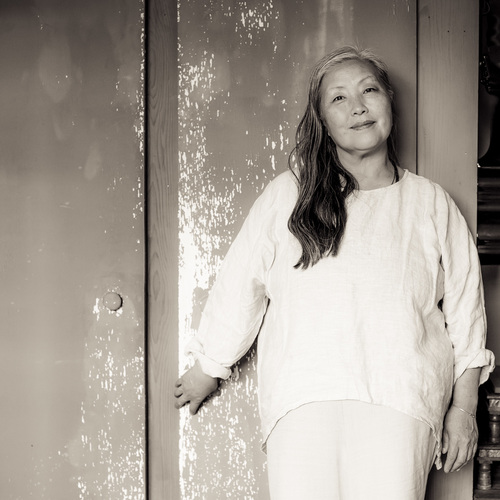 "I hand build my work with coil & pinching technique.
each strand of coiled clay is added, then carefully pinched vertically and horizentally to create a form.
In this way each layers are formed, and vessels are completed.
In essence, each layers mark time & space....
….a prayer if you will
…. a poem or a story about a day or two or three.... are woven together with clay to share beauty in my own way.
Vessels are then fired in oxidation, high temp. reduction and some are Woodfired in an Anagama kiln.
When
I hand build my pots, it is a form of meditation. It is my humble attempts to live in grace… like an open vessel... empty and yet full, of giving and receiving.
When
Pots are fired in the traditional Wood kiln,where many hands are needed to work together, I enter a community of friendship, where our common love for creative process is shared….
When
work is shown or collected, I hope to share creative spirit of quiet beauty & grace.
May peace . love . joy be with all in sharing of my work
.

Young mi Kim